JMJT! Praise be Jesus Christ! Now and Forever!
Halloween is once again upon, a day which often brings to surface a variety of contradictory emotions. In the secular world, children love it because they are encouraged to get all dressed up and collect candy bars by the dozens. Adults may enjoy seeing those dear little goblins at their doorstep and greeting these masked munchkins with 'oohs and aahs'. Others cringe at the over the top treatment of Halloween especially by adults seemingly looking for a party and excuse to wear risque clothing as symptomatic of our narcissistic culture. Spiritually, Catholics
are aware that Halloween is the Eve of the Feast of All Saints — which used to be called All Hallows. It is a time to prepare our hearts and minds towards greater and eternal things and open our hearts to the continued intercession and prayers of the Communion of Saints.
It is usually a time of great spiritual warfare as those attracted to darker spiritual forces often make themselves known. It is in indeed a time for increased prayer for this reason and in order to receive the graces Our Lord wishes to confer on us on All Saint's Day.
But today I want to focus on the spiritual components of masks that we often wear and are tempted to place over our faces in order to protect ourselves and prevent vulnerability and others from truly knowing who we are. St. Teresa of Avila continually stressed that in order to know God, we must know ourselves and vice-versa. We also cannot learn to love others until we love ourselves, warts and all. In our culture, it is counter cultural to sit quietly and get to 'know oneself'. I mean, really? Don't you have anything better to do, goes the parlance of the day. But, truly St. Teresa recognized that the only way to enter the Interior Castle of one's soul in prayer is through the first room of self-knowledge. That is because it leads to humility. It can be scary to know oneself, because then our brokenness and sinful inclinations become increasingly obvious. But this is not the end of the story. Self-knowledge brings with it great freedom to rest in the bosom of the Lord, since He created us and knows us better than we know ourselves! Once we allow ourselves and others to truly know who we are and to work and operate in the treasury of our God-give gifts as well as our wounds, we are on our way to greater intimacy in our relationships with Our Lord and with others.
This is why St. Teresa insisted upon it, not just in the First Mansions, but up until the very last mansion. She stressed that, "

self-knowledge is of such consequence that I would not have you careless of it

, though you may be lifted to heaven in prayer, because

while on earth nothing is more needful than humility

. Therefore, I repeat, not only a good way, but the best of all ways, is to endeavour to enter first by the room where humility is practised, which is far better than at once rushing on to the others. This is the right road;—

if we know how easy and safe it is to walk by it, why ask for wings with which to fly?

Let us rather try to learn how to advance quickly. I believe

we shall never learn to know ourselves except by endeavouring to know God

, for, beholding His greatness we are struck by our own baseness, His purity shows our foulness, and by meditating on His humility we find how very far we are from being humble."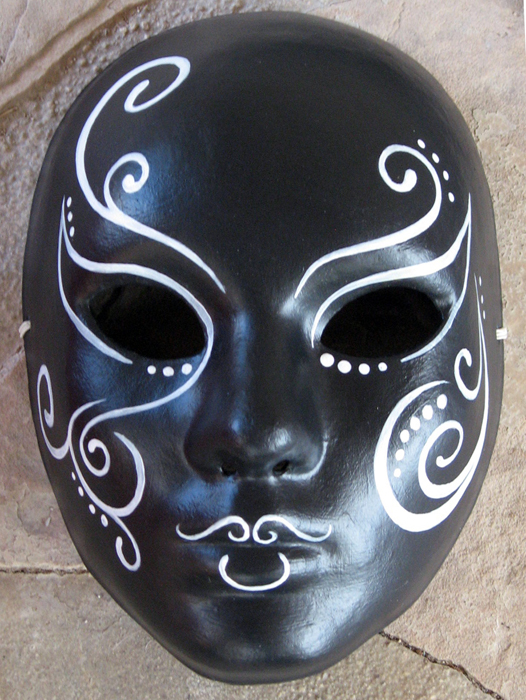 St. John of the Cross insisted that self-knowledge is a core passageway through which we must travel to deepen our relationship with God. It is often so painful as to be experienced during the initial stages of the dark night of the senses. He explained it as follows: "This is the first and principle benefit caused by this arid and dark night of contemplation: the knowledge of oneself and of one's miseries . . . which in the time of its prosperity it was unable to see. . . . So we have now arrived at this, that from this arid night there first of all comes self-knowledge, whence, as from a foundation, rises this other knowledge of God. For which cause Saint Augustine said to God: Let me know myself, Lord, and I shall know Thee. For, as the philosophers say, one extreme can be known by another. (St. John of the Cross, 1584/1990, p. 80)
This is the moment when one understands interiorly what Jesus proclaimed to his followers before his Death and Resurrection,

"I am the vine; you are the branches. If you remain in me and I in you, you will bear much fruit; apart from me you can do nothing.

"
[Jn 15:5] This is not meant to be bad news! Again, this gives each of us incredible holy freedom to decide for love, obedience, and to surrender our human will over to the Divine Will.
As an example of this, when we remember what Jesus said about Nathaniel, we rejoice. Let's review this story of the call of Nathaniel:
45Philip found Nathanael and told him, "We have found the one about whom Moses wrote in the law, and also the prophets, Jesus son of Joseph, from Nazareth." 46 But Nathanael said to him, "Can anything good come from Nazareth?" Philip said to him, "Come and see." 47Jesus saw Nathanael coming toward him and said of him, "Here is a true Israelite. There is no duplicity in him."
48Nathanael said to him, "How do you know me?" Jesus answered and said to him, "Before Philip called you, I saw you under the fig tree." 49Nathanael answered him, "Rabbi, you are the Son of God; you are the King of Israel." 50Jesus answered and said to him, "Do you believe because I told you that I saw you under the fig tree? You will see greater things than this." 51And he said to him, "Amen, amen, I say to you, you will see the sky opened and the angels of God ascending and descending on the Son of Man." Jn 1:45-51
Nathaniel is small and says exactly what he means. Before ever meeting Jesus, he initially voices his doubts that 'anything good can come from Nazareth." And as a result of being completely open and small in his own eyes, Jesus praises him profusely. Because of his littleness, upon coming into contact with Our Lord, he immediately believes that Jesus is the Christ without any doubt. His eyes and heart are open to receive. This is what self-knowledge and humility do for us.
I have a Nathaniel in my life. His name is Michael and he is the bagger at the grocery store down the street. Michael has mild Down's syndrome. He is quite functional and always friendly. He is so open and pure that every time I see Michael, or speak to him I thank God as there is 'no duplicity in him.' No one on this earth needs to worry about Michael using them, having ulterior motives, not being authentic, being fake to gain favors or trying to be somebody he is not. He is who he is. A child of God. It is so refreshing to interact and converse with Michael that it leaves me feeling very hopeful and positive. As a result, I have no doubt that his access to God is pure and open.
This is what God wants of all of us. He wants us to dare to remove the fig leaves and to open up to him and to ourselves. He wants to bring to light what is hidden. He wants us to strive for self knowledge and disclosure in order to recognize His beautiful plans and will for us. With such transparency with ourselves, God and others, the Holy Spirit leads us to refreshing waters of healing, mercy, love, forgiveness, truth, humility, and great intimacy.
In closing, Bl. Mary of Jesus Crucified cried out in ecstasy that the Lord told her, "Even if a man has all kinds of good qualities, if he does not possess an upright heart and a humbled spirit I shall not be there in his house. If a man has all kinds of faulty but has an upright heart and a humbled spirit, I shall certainly be there in his house..."
'He who does not have an upright heart is afraid of men; he is always on guard and in fear of human opinion. The upright heart has fear of the Lord and not of men; his eyes are fixed on God alone. He who fears the Lord does not fear men, and he who is afraid of men does not fear the Lord. [ecstasy] The upright man is loved by God and even if he commits all kinds of wrongdoing, God will give him the light to convert. But the 'double-faced' man is not pleasing to God He turns his face away from him. Even if he has all the appearances of sanctity he will not be as pleasing to God as the upright man with all his imperfections." [Thoughts: Bl. Mary of Jesus Crucified, 1997, p. 79-80]
Let us them remember as St. Paul exhorts us, that

…

11

When I was a child, I used to speak like a child, think like a child, reason like a child; when I became a man, I did away with childish things.

12For now we see in a mirror dimly, but then face to face; now I know in part, but then I will know fully just as I also have been fully known.' [1 Cor 13: 11-12]
Let us remove any masks that haunt us and keep us from knowing true intimacy with God and others. Let us remove the masks for ourselves and embrace who we are as God's children. From this, will come true freedom, peace and inner healing and the eventual gazing upon the Countenance of God face to face, without any masks. Amen.